Tivoli FlashCopy Manager can be operated using the GUI Interface as well using Command line. Actually one of the greatest enhancements in IBM Tivoli FlashCopy Manager v2.1 when compared to Tivoli Copy Services & Advanced Copy Services is the great fresh Graphical Interface & the easiness of backup & restore operations. Below are few snapshots of the new amazing IBM Tivoli FlashCopy manager interfrace: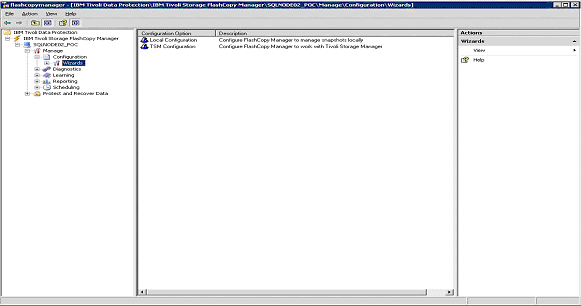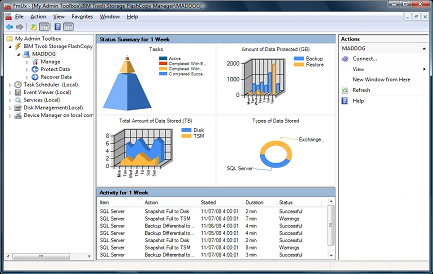 Back to: IBM Tivoli Storage FlashCopy Manager Tutorial Index
Subscribe RSS 2.0 feed. Leave a response, or Trackback from your own site.
Leave a Reply
Author: Eiad Al-Aqqad
Eiad Al-Aqqad, VCDX#89
Senior Consultant
VMware Canada PSO
My Linkedin
Resources
Blog Categories
Recent Comments:
Recent Trackbacks:
Previous Posts
Blogroll