If you don't have IBM Tivoli Storage Manager in your environment or you don't have a Tivoli Data Protection license for the server you have installed Tivoli FlashCopy Manager on, you will need to go through the IBM Tivoli FlashCopy Manager Local Configuration Wizard as shown below. If you have Tivoli Storage Manager & have acquired a TDP license for the server you want to backup, skip this section directly to section 6.2 to run the TSM Configuration Wizard. To configure IBM Tivoli FlashCopy Manager using the local configuration wizard, follow the steps below:
1-     Start IBM Tivoli FlashCopy Manager: start => All Programs => Tivoli FlashCopy Manager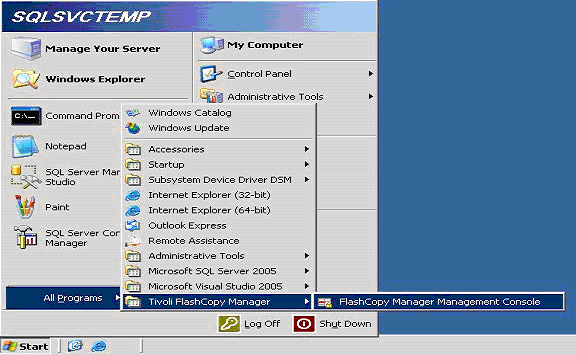 2-     As soon IBM Tivoli FlashCopy Manager run, it will start the Local Configuration Wizard. In case the Local Configuration Wizard does not start up automatically, expand the Tivoli FlashCopy Manager left side menu. From under the Server name you are managing => Manage => Configuration => Wizards  =>  Local Configuration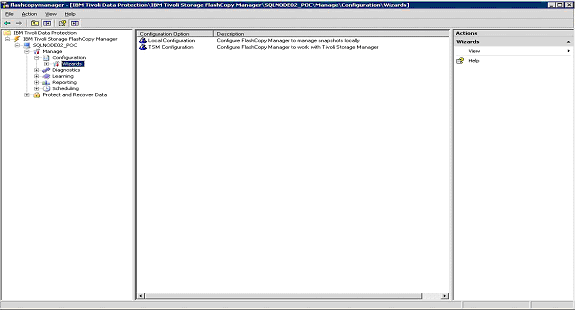 3-     In the Local Configuration Wizard checkmark SQL Server & hit Next.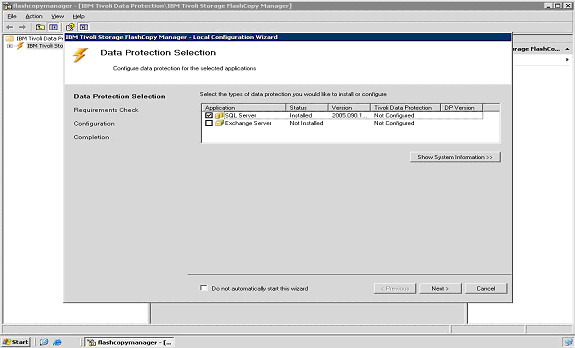 4-     On the requirements check page ensure the status of all the requirements are passed. If you have any of the status come back with a warning or error as the VSS Providers in the image below, you should click on the warnings or error link as in the example below to find out how to fix the problem. Don't proceed forward unless you have passed all these check to avoid facing future problems.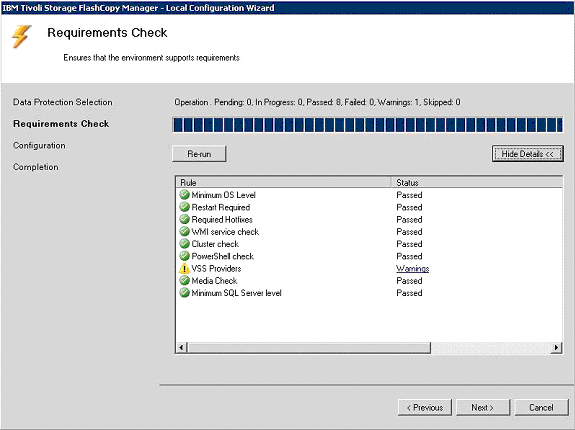 5-     When the Local Configuration Wizard has completed hit next to get to the completion page.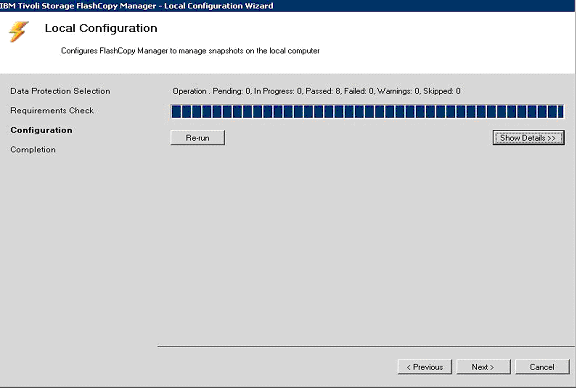 6-     On the completion page hit finish to complete the Local Configuration process.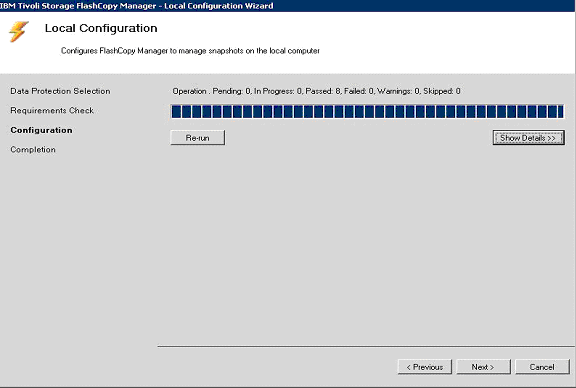 7-     Make sure the SQL Server VSS Writer service is set to automatic and is started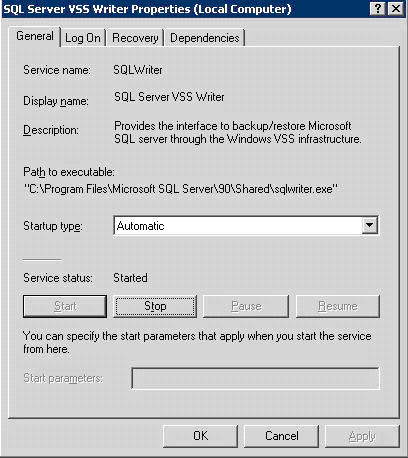 Back to: IBM Tivoli Storage FlashCopy Manager Tutorial Index
Subscribe RSS 2.0 feed. Leave a response, or Trackback from your own site.
Leave a Reply
Author: Eiad Al-Aqqad
Eiad Al-Aqqad, VCDX#89
Senior Consultant
VMware Canada PSO
My Linkedin
Resources
Blog Categories
Recent Comments:
Recent Trackbacks:
Previous Posts
Blogroll